ASSETS UNDER MANAGEMENT (€m)
Over the past decade 2011-2021, assets managed by Naxicap increased by a factor of 5x (€5.7 billion at the end of 2021 against €1.2 billion).
This progression is mainly the result of our development of institutional clients outside of the BPCE Group. It is testimony to our clients' trust and the quality of Naxicap's performance.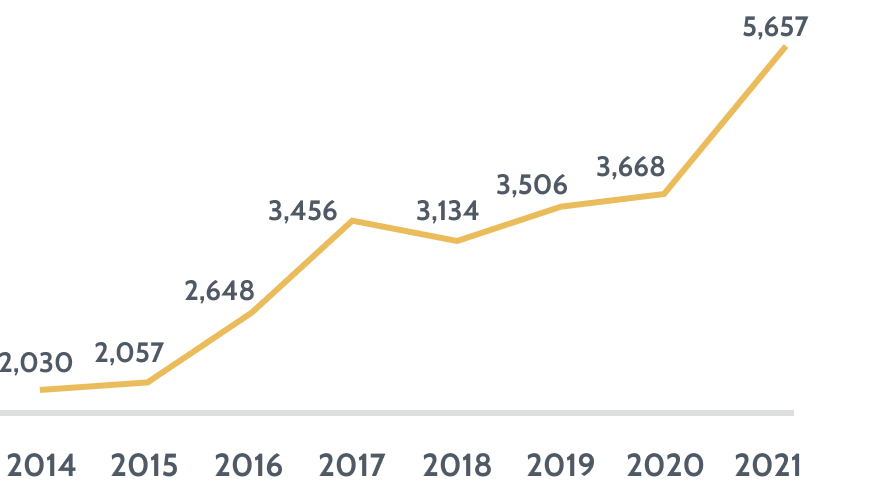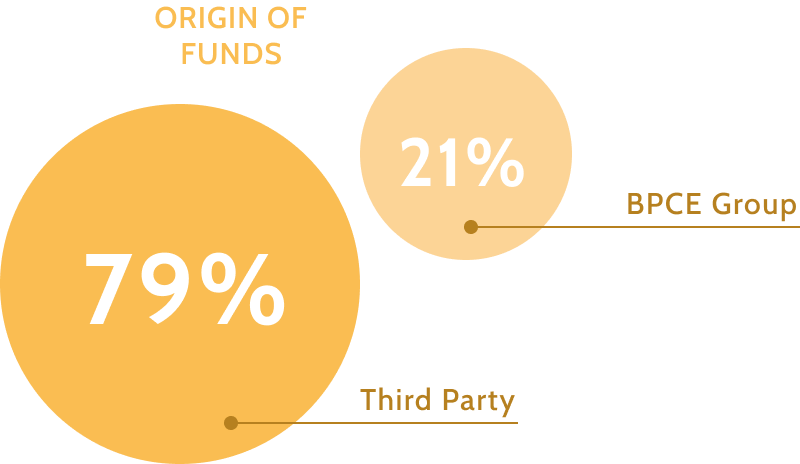 INVESTMENTS (€m) Since 2013, Naxicap has invested nearly €5.7 billion in new transactions.
In 2021, Naxicap invested nearly €1.2 billion, including €911 million in new investments (11 transactions).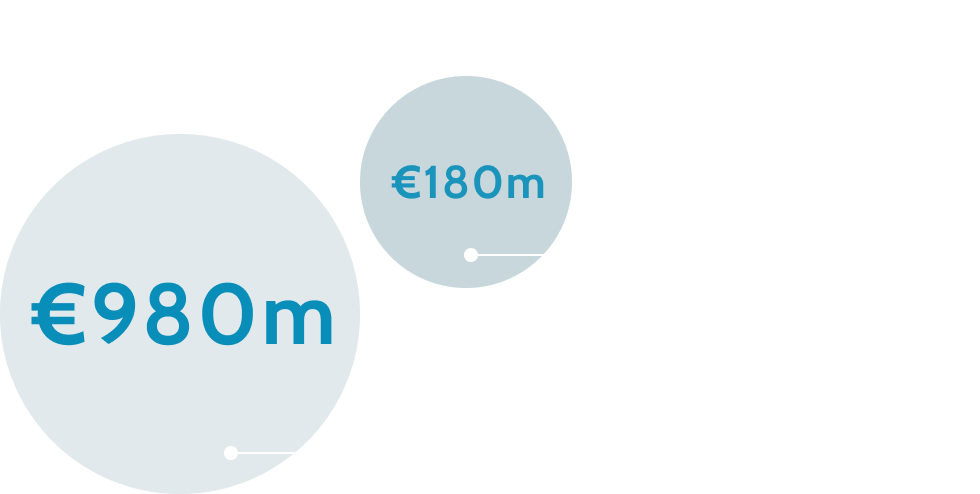 DISPOSALS (€m) & CAPITAL GAINS (€m)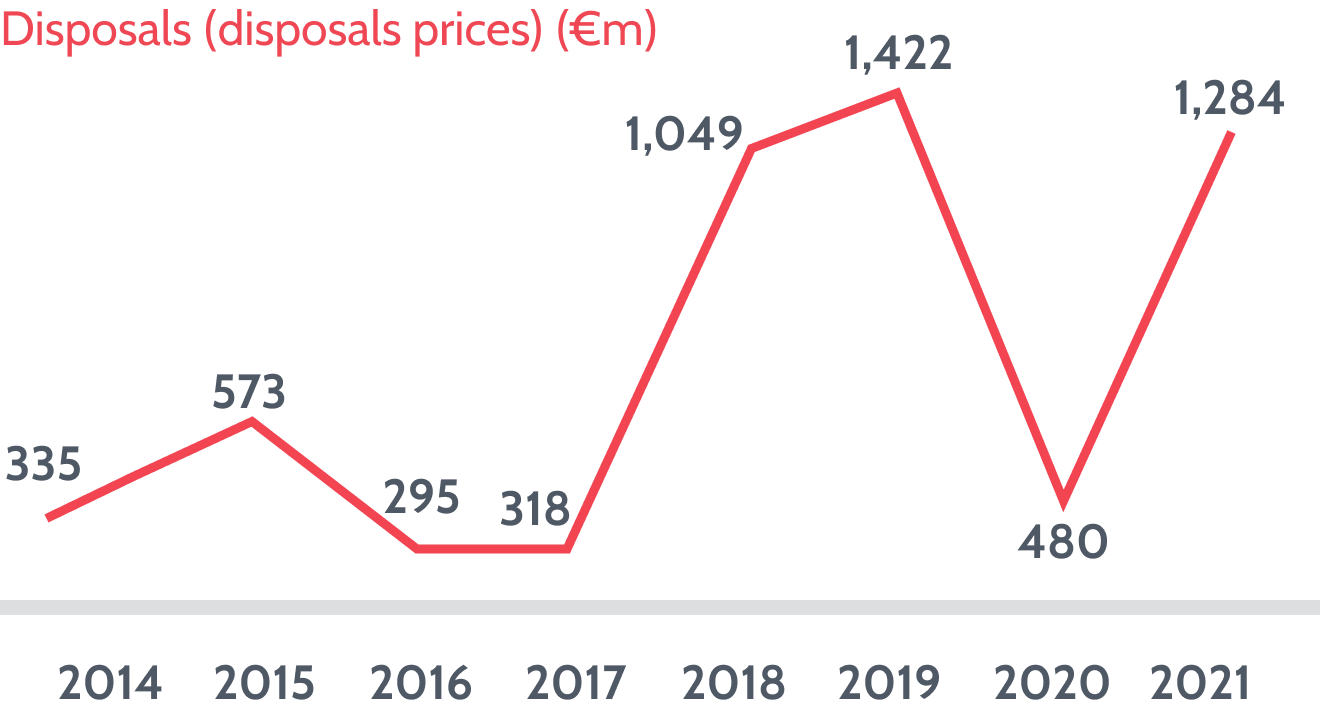 Over the 2014-2021 period, Naxicap carried out the equivalent of €5.7 billion (in sale price) in disposals and realized €2.7 billion in capital gains, including €564 million for the financial year 2021.
Naxicap's first 100% third-party primary fund launched at the end of 2016 (NIO I platform – 2016-2019 vintage – €2.3 billion), posted a portfolio IRR of 26% as of December 31, 2021. The first exits (6 disposals ) totalled €1.8bn in returns (portfolio DPI 0.78), with a CoC multiple of 3x and an average IRR of 40%. 
DISPOSALS (€m) & CAPITAL GAINS (€m)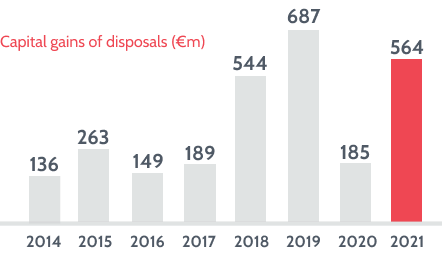 MAIN INVESTMENTS SECTORS
Naxicap has historically been involved in all business sectors. We mainly invest in profitable companies with comprehensible and stable business models. We adapt our priorities with agility according to our perception of the current sectoral economic dynamics. Most recently, we have focused on the health sector, education, PropTech and e-mobility (73% of investments in the NIO II platform).